Embark on an emotional journey with Mordichator and Little One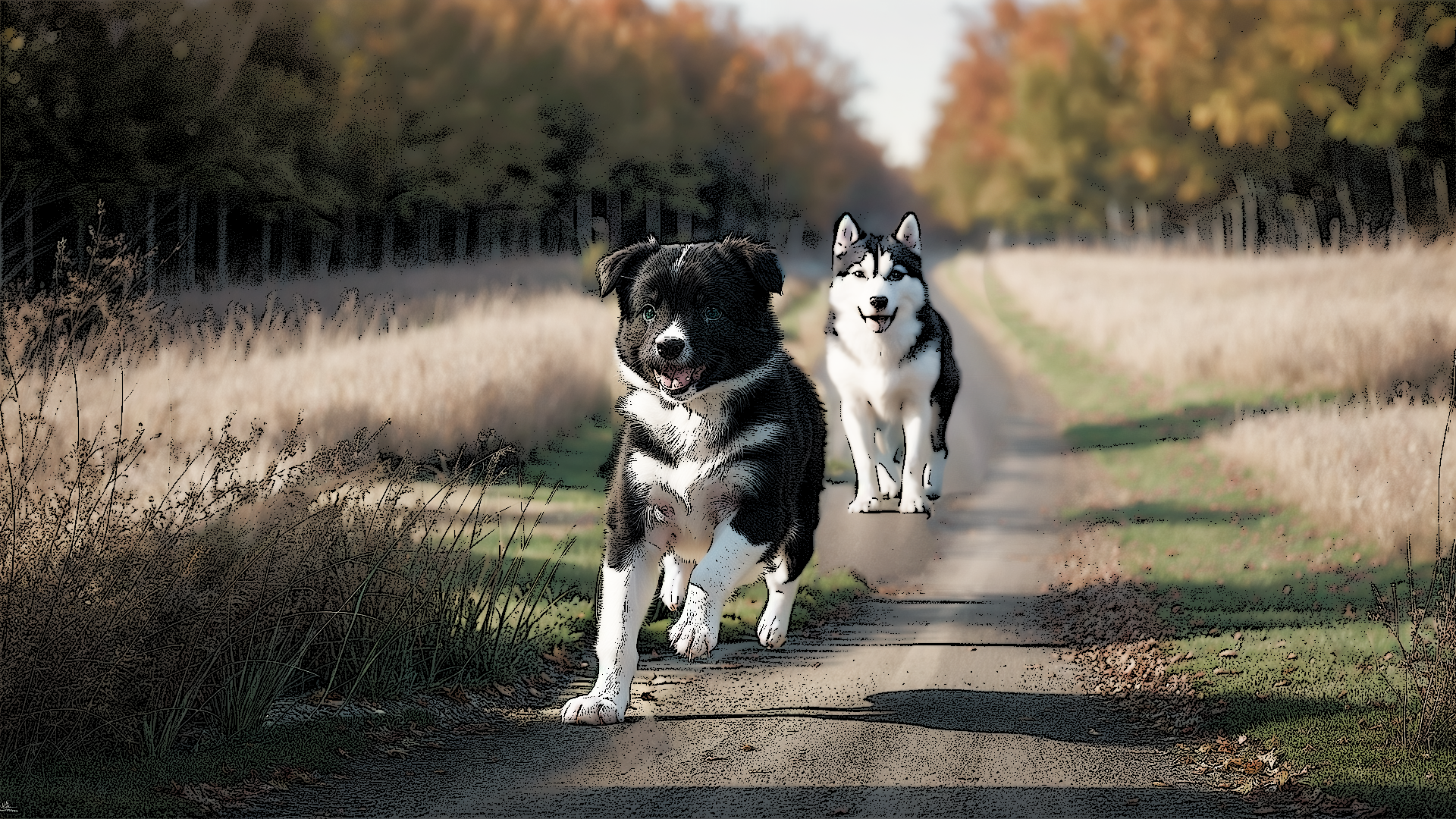 Two abandoned dogs who form an unlikely bond and set out to explore the Great North. As they travel through landscapes and face challenges along the way, Mordichator imparts his wisdom and experience to his young companion. With RPG and point-and-click elements, this beautifully illustrated visual novel offers a unique gaming experience that combines humor, heartwarming moments, and multiple endings based on your choices. Suitable for mature audiences.
Multiple endings depending on your choices
Achievements to unlock and collect
A progress tracker to keep you engaged
Plenty of humor and jokes to lighten up the mood
Pawsley
Lifeguard
This game changed my life!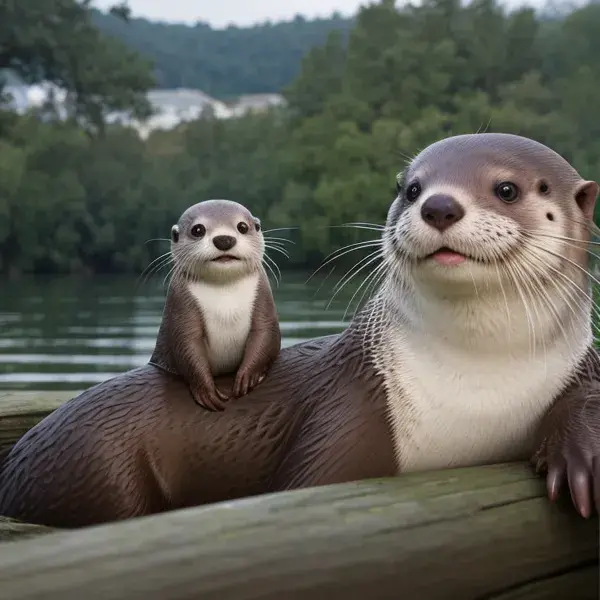 Lutra
Mother
My last one can't stop playing!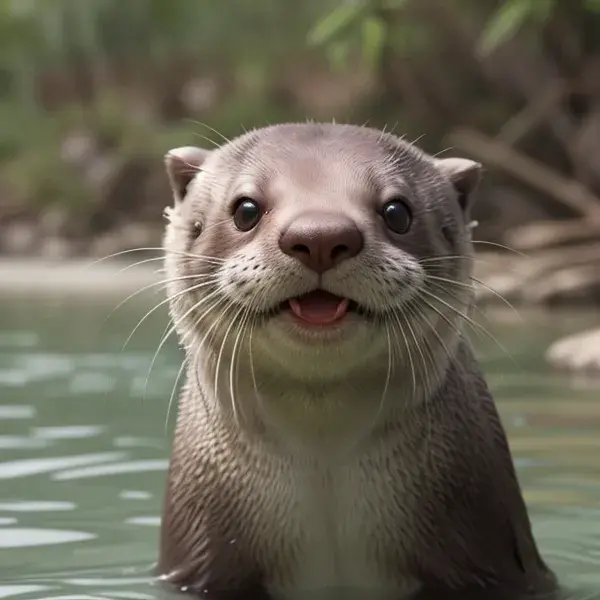 Otto
I would play if we had electricity here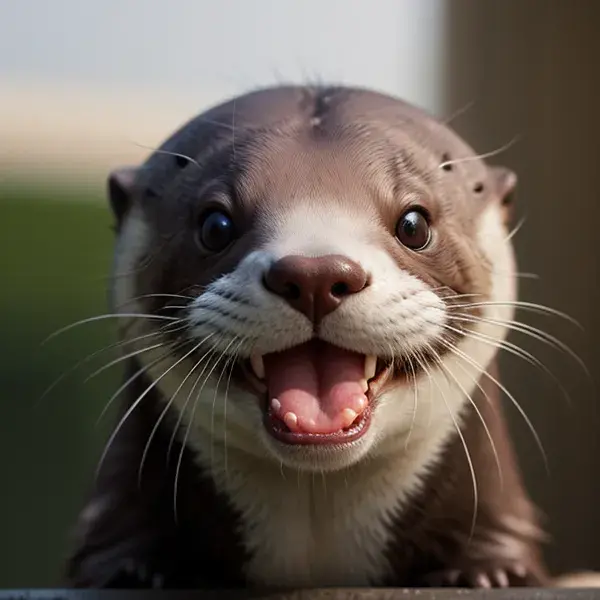 River Ratty
Lumberjack
Don't you see I'm busy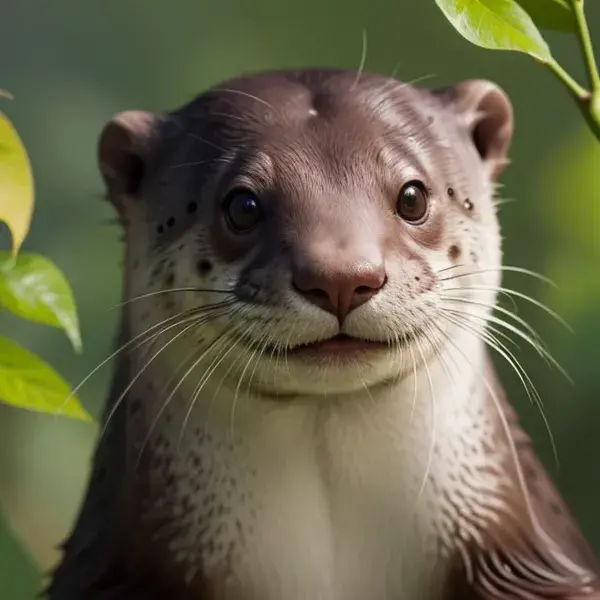 John Larson
Entrepreneur
The f*** do you talk about?
A visual novel
Made with Ren'Py
Text mostly inadequate
Sometimes humoristic
The shortest possible
PFUA is much more visual than textual! With more than 100 images only for the demo version, we belive the stories are more immersive using pictures than text. But the dedicated readers shouldn't worry as there are also more than 8000 words in the demo (and not only noises made by Little One!).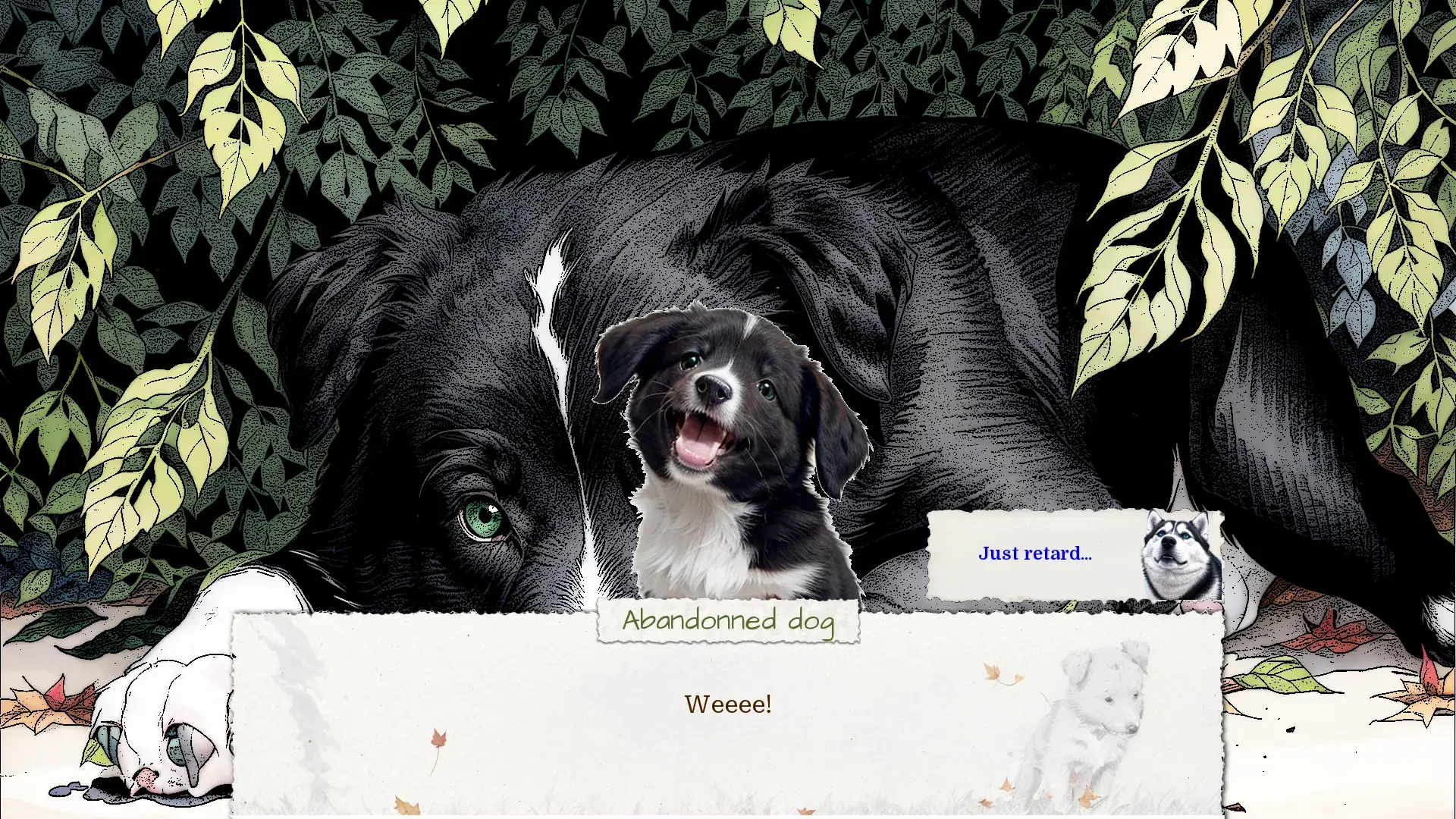 RPG elements
Classical!
PFUA includes the most common elements of a RPG. Many can be ignored but taking care of your skills will allow you to see much more endings by giving you more choices.
Skills
Health/stamina
Inventory management
Time system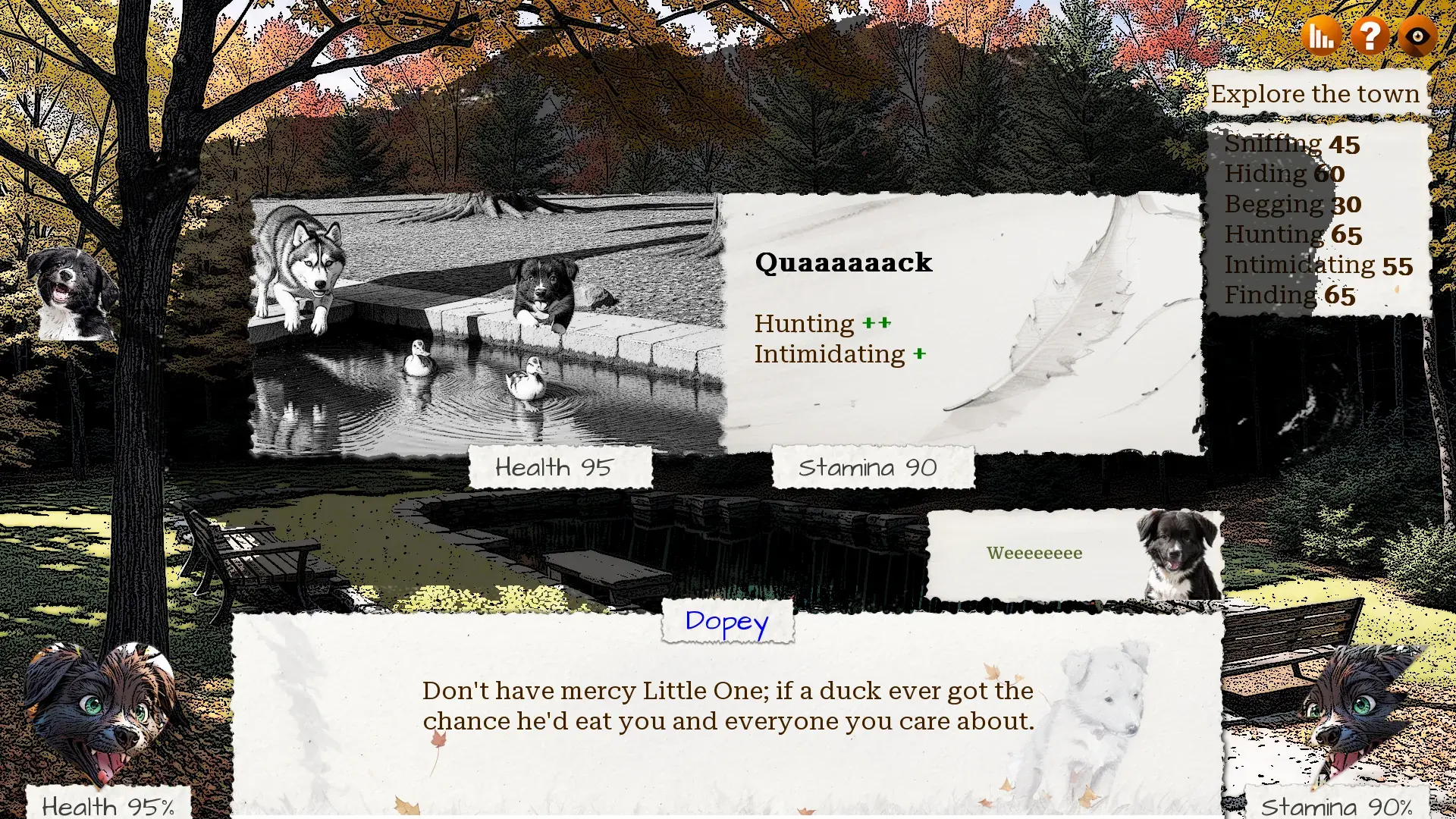 Point and click system
Similar to the good old games
Self-explanatory!
You point the mouse cursor
You click
It's a point and click
Minigames
Designed with visually impaired puppies in mind
So easy a poodle could resolve them.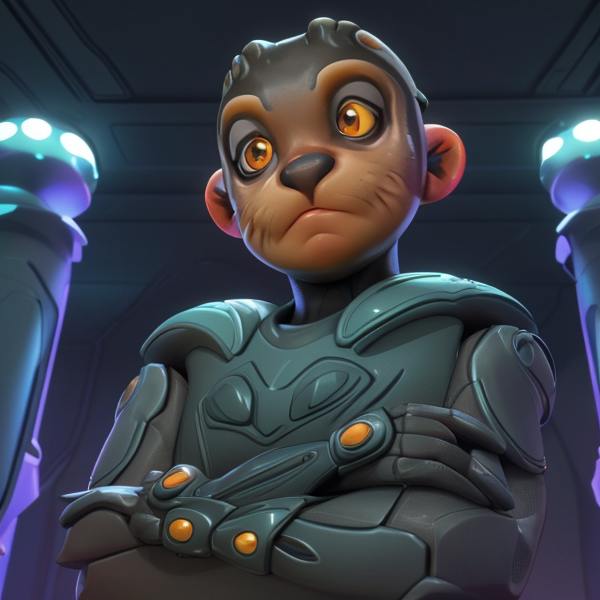 Dragondin
Chief Executive Officer/Spiritual leader
Mordichator
Translator/Diphthong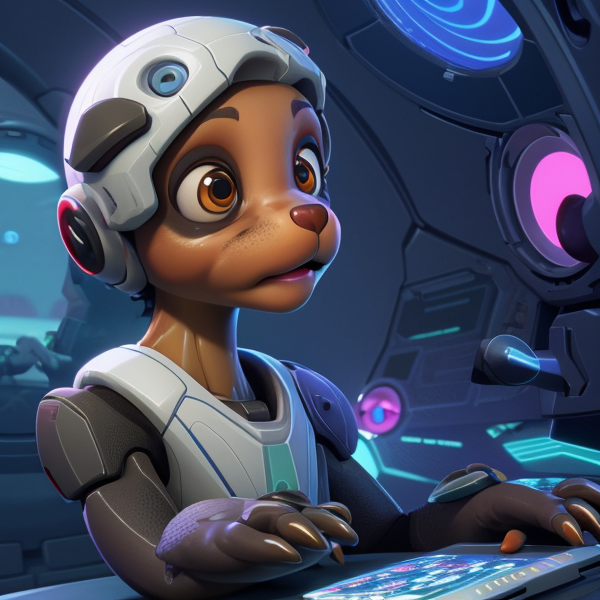 Theislas
"You should use objects instead"